Al Santariga and Bryan Bowden of the Bronxville Paranormal Society BPS just finished an interviewed for an upcoming Episode of Dogman Encounters with its host Vic Cundiff.
Bowden and Santariga discussed there recent investigation at Letchworth Village Cemetery along with a few other situations where they encountered Dogman activity and interaction.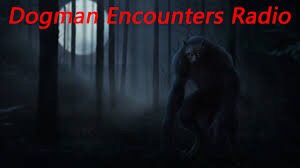 "It was some of the most interesting and mind blown experiences that each of us had and brought to the table for Vic" said Santariga of the interview. "I'm aware of the Dogman and things to look for given a location but never in my wildest dreams did I ever expect to have the experiences that both Al and myself have just had, truly amazing". Said Bowden.
The BPS will bring you the full details of the interview once it's been made available. In the meantime you can check out Vic Cundiff and the Dogman Encounters by heading over to http://www.dogmanencountersradio.com/ or by visiting Vic's Dogman YouTube Channel at https://www.youtube.com/user/DogmanEncounters
Seen something then say something to the BPS 24/7