#UFO #BPS #NY #BRONXVILLE
(Bronxville, NY) Exclusive. The Bronxville Paranormal Society BPS was contacted by man (who wishes to remain nameless) about a strange object he witness flying in the sky as he was heading to work in Bronxville at 4:00 am.
"I couldn't believe what I was seeing"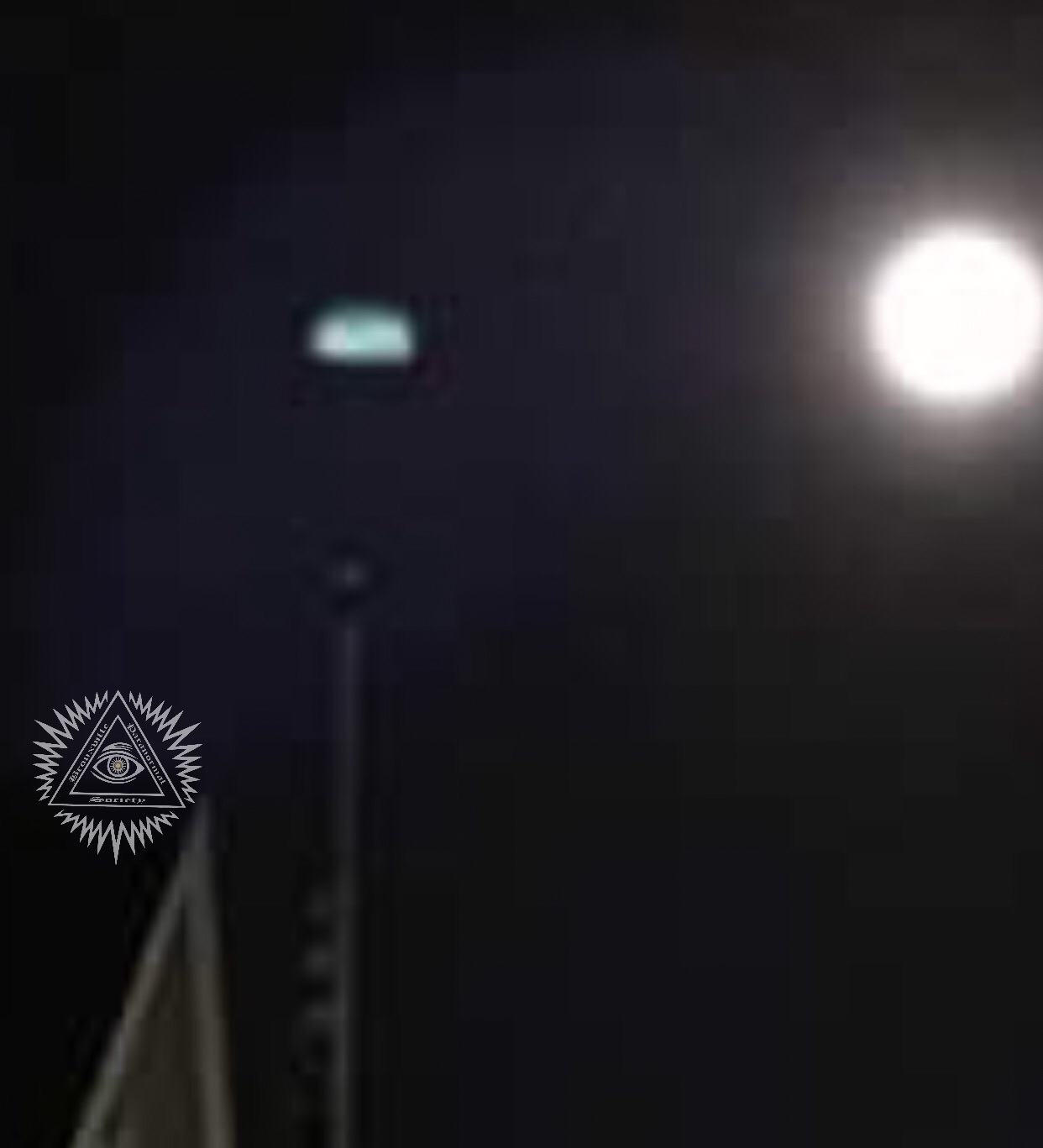 In an interview he told  Al Santariga, founder and lead Investor of the BPS, that "… I was heading to the office to open up when I noticed this strange lights in the sky. I took out my phone and started shooting pictures…". He then contacted the Bronxville Paranormal Society BPS and provided us with the photographs and report.
"There is clearly a self illuminating large object which has mass."
Bronxville Paranormal Society BPS immediately got to work analyzing the images. "We are still working with the photographs to try enhance anything we can; and we are fairly confident at this point that this is not a Drone but will make our full conclusions once the tests are completed." Said Bryan Bowden, the groups CIO/CTO.
 "Hopefully there is some video of this object out there."


In one of the exclusive photographs you can see a large object clearly. The others show a grayish object which seems to be moving at a high rate of speed. In any case, the object seems to be rather large in size and close to Earth. More information to come as it develops.
***
If you or anyone you know has any information about this UFO/Sighting in Bronxville NY on 10/15/16, please contact the Bronxville Paranormal Society BPS at the BPS Hotline (845) 293-2BPS [ (845) 293-2277 ]or via email at BronxvilleParanormalSociety [at] gmail.com. All names will be kept confidential.