On Wednesday March 16, 2016 Al Santariga, Cindy Dove and I (Bryan Bowden) along with Bill Forte (Producer for KGRA and the host of BillNY Skywatcher) were guest on the Swamp Gas Radio Show, with host Arizona Tramp, to discuss their recent investigation of Nuclear Lake in Upstate New York.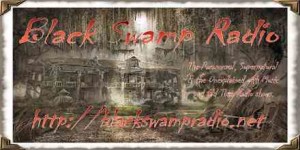 WOW.  What an incredible show! This was one for the ages in our book. I did my best to make our evidence of that night easily accessible to all by creating a special page on the website that covered all reports and evidence from the Halloween night investigation . The Hosts, Arizona Tramp, had an amazing vibe to him and made us feel as if we walked into our own home. This in-turn allowed all of us to get into the intricate details, not only of our investigation, but also our experiences. There were great questions and queries by all; and the discussion was electrifying.
Arizona Tramp was captivated by our findings at Nuclear Lake, and the entire interview was very energetic and refreshing in the same breath. You could say that all of us were "In the Moment". And with that, the time flew. Before any of us knew it we were two hours and change in and it was that time to wrap up.
Al, Cindy and I would like to thank everyone at Black Swap Radio, especially Arizona Tramp and the Swamp Gas crew for having us on. And YES, we ill take you up on the offer to head back for a followup after our never visit to Nuclear Lake.  Last, but never least, we would like to thank Bill Forte for joining Al and myself at the Nuclear Lake investigation.
You can catch our interview by heading over to Black Swamp Radio's "Swamp Gas" PodCast ( http://unknownspirit.com/podcast/ ) or by clicking here .
---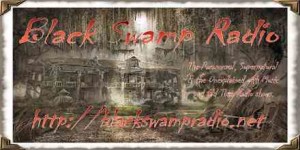 Black Swamp Radio – The Creepy Black Swamp is a Paranormal hot spot with an awesome chat room for people into the paranormal stuff. We meet every night from 9 pm est on-ward in our chat room to talk about weird stuff & that is the Community part of it here. Our radio show is called Swamp Gas on Wednesday night at 10 pm est where we talk about all sorts fo creepy stuff and dive into the unexplained. The rest of the time we play Indie music..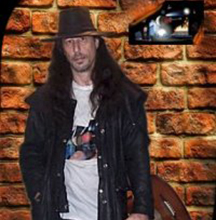 Paul aka Arizona Tramp – Located in Millbuyry Ohio. AKA The Back Swamp, and with Degrees in Electronics and Physics and, well as, a PHD in Hillbilly Engineering; Paul is a jack of all trades so to speak. From carpentry and woodworking. To, Motorcycle and car lighting. He has held many jobs over the past. For 3 years he drove Taxi in Detroit and Toledo Ohio, and then moved on to "More Power" as a engineer for the rail road. Currently he owns an internet radio station called Black Swamp Radio and has his own radio and has his own radio show called Swamp Gas that airs on Wednesdays at 10 pm est.
In His spare time Arizona Paul enjoys Radio, Woodworking and ghost hunting. As well as music. He is a writer, composer and publisher of his own music. Paul has studded the Occult for over 30 years and holds the status of High Priest. Paul is an Ordained minister and a Reiki Master as well. He has a CD called Paul Leson Earth Music that can be found HERE, and has written a novel that is currently out of print called The Ancients of Days Lies Hidden Within Us HERE.
Paul is also an inventor of sorts. Working with alternative power and ways to implement it. He has experience in UFO's and alien abduction. As well as Time Travel and the paranormal. He even lives in a haunted house.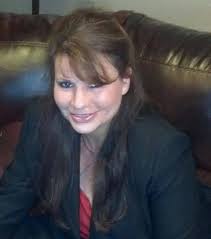 Cindy Dove – As a child, Cindy experienced some unusual events that drove her curiosity that would later propel her into becoming a UFO and paranormal investigator. Since 1978 she has used her spare time to explore those areas of interest and today, Cindy continues to be active in both paranormal and UFO research. With the internet giving rise to more accessible information Cindy has utilized her skills to hunt down some of these strange occurrences for Richard Dolan as well as adding hundreds of photos and videos of military craft to her website. Cindy is currently a member of the MUFON Star Team and the Special Assignment Team headed by Chase Kloetzke.. She is a Senior member of the Bronxville Paranormal Society BPS and helps on assignments.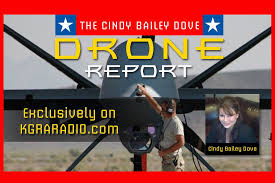 Cindy is also the founder and host of the coveted the Drone Report on KGRA Radio the 1st Saturday of every month. As well as a Drone YouTube page.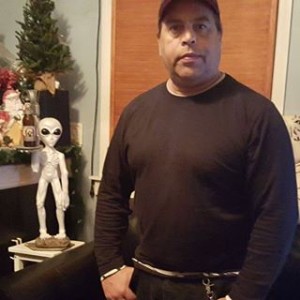 Bill Forte – had his first sighting in New York City, specifically the Bronx, on June 10th 1995. That evening he witnessed a boomerang or triangular shaped craft flying across the sky. The incident was documented on NUFORC which is the national UFO Reporting Center. He also had a second sighting in 1999 while night fishing at Montauk, NY. On this second occasion, where he witnessed unusual lights over the ocean that were constantly flashing different colors. The sighting lasted for approx. 20 minutes. Bill began sky watching when he moved to the Hudson valley, NY, which is a known hot spot for UFO activity – specifically the Pine Bush area of New York.
Bill is also a Radio Host and Producer for KGRA, as, well as, the host of the YouTube sensation – BillNY Skywatcher – where he invites anyone that is interested to join him on a live sky watch from the comfort of their own home. Bill presents live footage of the night sky and invites guest to interact and participate in the nightly activities.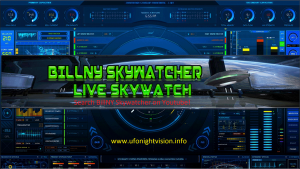 We are hear for you 24/7. Contact us.

WE BELIEVE!