On Tuesday March 22, 2016 Al Santariga and I (Bryan Bowden) along with Bill Forte (Producer for KGRA and the host of BillNY Skywatcher) were guest on the Malliard Report Radio show to discuss their recent investigation of Nuclear Lake in Upstate New York.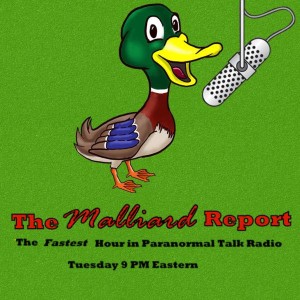 The show was extraordinary as the entire Team only had 60 minutes to describe the Nuclear Lake investigation. That's right, Jim has the "Fastest Hour in Paranormal Radio".  As such, I did my best to make our evidence of that night easily accessible to all by creating a special page on the website that covered all reports and evidence from the Halloween night investigation . The Hosts, Jim Malliard, made us feel at home and allowed us to get into the intricate details of our investigation by giving us the floor.
The entire interview was so incredible that the time flew bye. Before any of us knew it we were 45 minutes in and we had to start wrapping it up. As before, we extended to Jim our open invitation to join us at Nuclear Lake the next time we go back. Piss…  Its going to happen very soon but you didn't hear it from me. Jim quickly commented that we should "hang up the boots boys, if I go there would be nothing left because you experienced it all… you caught the perfect storm of everything." We all got a nice chuckle out of that but we know that, even though we had the Perfect Storm, there is a lot more to come for us at Nuclear Lake.  These areas of High Strangeness don't seem to deplete nor do they disappoint. And the BPS team will be there to capture as much as we can.
Al and I would like to thank Jim Malliard and give him a big "QUACK" for having us on the Malliard Report Radio Show. We also extend our thanks all the "Quacks" in the chat room and especially to Bill Forte for joining Al and myself at the Nuclear Lake investigation. It was a night we all will remember and cant wait to reproduce.
You can catch our interview by heading over to The Malliard Report ( http://www.tmr247.com/ )
---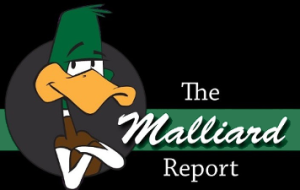 The Malliard Report – From the far beyond to the close at home, Jim Malliard, the smooth talking host of the "Malliard Report" shows why he's the Fastest Hour in Paranormal Talk Radio, and why he's one of the premiere shows to listen to on internet if not the planet.
The Malliard Report entertains its audience with insightful interviews that cover a wide variety of topics ranging from any number of subjects, you can be sure when you tune into the Malliard Report that you get yourself an earful of something that might just grab your fancy. With celebrity guests that come from all walks of life that include Loyd Aurbach, or even New York Times best selling author Jim Defelice, there's always someone interesting to listen to. Skeptics, Authors, Paranormal Researchers, Mediums, even other talk show radio personalities, there's no one involved in Paranormal that Jim Malliard won't talk to.
And what makes the Malliard Report so special? The fact that our host Jim Malliard loves to talk about more than just plugging a product. He explores the backstories of our guests, hidden stories, and things other host's are to afraid to touch on. All of that ranging from Secrets, to Paranormal encounters, to the Government, to Aliens and the like. No topic at all is to taboo for our host and our guests to talk about.
If you like Spooky, if you like Creepy, if you like all of that and a mixture of interesting personalities moving from serious, to lighthearted, and back to serious all in one hour then the Malliard Report brings all that, and more to you.
After all, if Jim says bring it on, he'll bring it on. There's nothing that he can't handle. audience.

Jim Malliard – If you're intrigued, passionate about, or even question the Paranormal then meet expert and enthusiast, Jim Malliard. As a Radio Show Host and columnist, he reaches into the "Near & Far" to bring you an entire spectrum of topics and inside information related to Paranormal Activity around the world. Jim is the Executive Producer and Host of the ground-breaking, "Malliard Report" This entertaining and enlightening show airs every Tuesday at 9 p.m. Eastern, in addition to being internationally syndicated rebroadcasts on many radio networks. In-depth interviews with specialists and researchers reveal little-known facts and scientific investigation of real events. As a media analyst, he's been featured in the "Epoch Times" and a regular contributor to "Haunted Times Magazine" and "Bellésprit Magazine." Jim has covered unexplained phenomena and individuals' experiences, including his own personal exposure to spirit beings since the age of three. He's a co-founder of the Meadville Paranormal Investigation Team and previously held a position on the Paranormal Ethics Committee at the International Museum of Spiritual Investigations. Jim now lives in northwestern Pennsylvania with his family where he continues to "Be Prepared" for anything Paranormal, as his youthful Boy Scout training taught him on the way to the highest rank of Eagle Scout.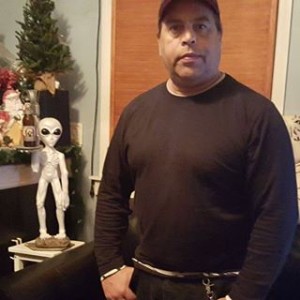 Bill Forte – had his first sighting in New York City, specifically the Bronx, on June 10th 1995. That evening he witnessed a boomerang or triangular shaped craft flying across the sky. The incident was documented on NUFORC which is the national UFO Reporting Center. He also had a second sighting in 1999 while night fishing at Montauk, NY. On this second occasion, where he witnessed unusual lights over the ocean that were constantly flashing different colors. The sighting lasted for approx. 20 minutes. Bill began sky watching when he moved to the Hudson valley, NY, which is a known hot spot for UFO activity – specifically the Pine Bush area of New York.
Bill is also a Radio Host and Producer for KGRA, as, well as, the host of the YouTube sensation – BillNY Skywatcher – where he invites anyone that is interested to join him on a live sky watch from the comfort of their own home. Bill presents live footage of the night sky and invites guest to interact and participate in the nightly activities.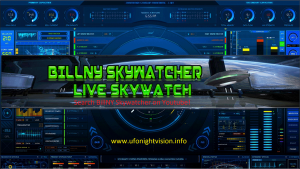 We are hear for you 24/7.  Contact us.

WE BELIEVE!