On Wednesday January 27, 2016 Al Santariga and I (Bryan Bowden) along with Bill Forte (Producer for KGRA and the host of BillNY Skywatcher) were guest on the Unknown Origins Radio show to discuss their recent investigation of Nuclear Lake in Upstate New York.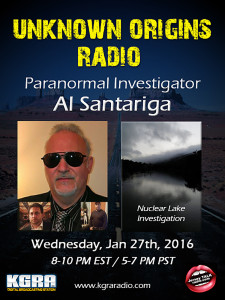 To say the show was incredible is an understatement, I did my best to make our evidence of that night easily accessible to all by creating a special page on the website that covered all reports and evidence from the Halloween night investigation . The Hosts, Mark Johnson, Irene Allen-Block and Bruce Pearson, made us feel at home and allowed us to get into the intricate details of our investigation. There were great questions and queries by all; and the discussion was electrifying.
The Unknown Origins crew were captivated by our findings at Nuclear Lake, and the entire interview was very refreshing so much so that the time flew. Before any of us knew it we were two hours in and we had to go; but not before we accepted Host Mark Johnson's request to join the BPS team for the next investigation at Nuclear Lake.
Al and I would like to thank everyone at Unknown Origins Radio for having us on; Bill Forte for joining Al and myself at the Nuclear Lake investigation; and the crew at KGRA, especially Race Hobbs.
You can catch our interview by heading over to http://unknownoriginsradio.podbean.com/ or by clicking here .
---

Unknown Origins Radio – began broadcasting in March of 2011 from the kitchen of a duplex in Garfield, NJ. Originally created as an offshoot of North Jersey Paranormal Research by Lead Investigator Mark Johnson, the show quickly took on a life of it's own in a short period of time and grew into one of the most respected paranormal talk radio shows on the internet.
After five years and hundreds episodes, Unknown Origins Radio continues to push the boundaries and ask the questions of our guests to leave no stone unturned in our search for the truth. Each week the UOR Team talks to some of the most well-respected authors, researchers and experiences from all aspects of the paranormal world, and with each new guest we find out just how bizarre and strange our world truly is.
Unknown Origins Radio continues to push the boundaries of investigating the paranormal as we bring on new guests and take on new controversial topics that will blow the mind of our listening audience.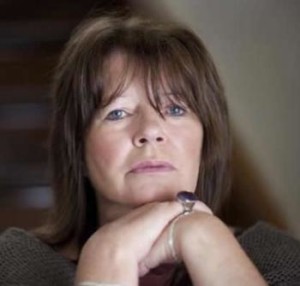 Irene Allen-Block – is a member of the Society for Psychical Research (SPR), and is also a seasoned paranormal investigator who has been helping people for over forty years. She is the founder of the Supernatural Analysis and Research Institute (SARI).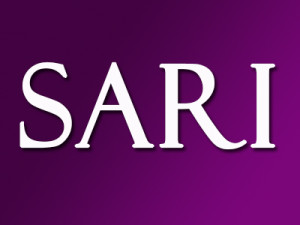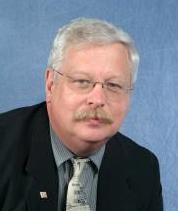 Bruce Pearson – has worked for the past 30 years as a investigative broadcast journalist. Bruce has been interested in the paranormal after having his own UFO sighting back in 1974. He brings his expertise and a unique, analytical mind to show.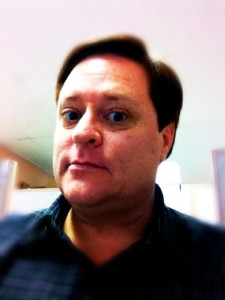 Mark Johnson –  has been interested in the paranormal since he was young. He formed New Jersey Paranormal Research in 2004, and since has investigated numerous haunted locations throughout the East Coast. Mark also holds an interest in many other aspects of the strange and paranormal, which made him the perfect choice to host Unknown Origins Radio.
Mark has appeared on numerous radio and TV shows including A&E's "Paranormal State", the Travel Channel's "Most Terrifying Places in America 2", and most recently, SyFy's hit show "Haunted Highways".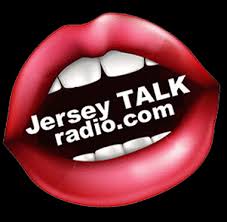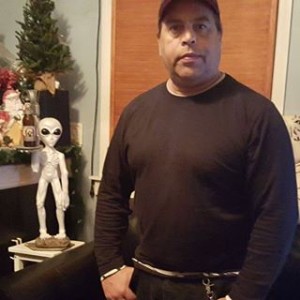 Bill Forte – had his first sighting in New York City, specifically the Bronx, on June 10th 1995. That evening he witnessed a boomerang or triangular shaped craft flying across the sky. The incident was documented on NUFORC which is the national UFO Reporting Center. He also had a second sighting in 1999 while night fishing at Montauk, NY. On this second occasion, where he witnessed unusual lights over the ocean that were constantly flashing different colors. The sighting lasted for approx. 20 minutes. Bill began sky watching when he moved to the Hudson valley, NY, which is a known hot spot for UFO activity – specifically the Pine Bush area of New York.
Bill is also a Radio Host and Producer for KGRA, as, well as, the host of the YouTube sensation – BillNY Skywatcher – where he invites anyone that is interested to join him on a live sky watch from the comfort of their own home. Bill presents live footage of the night sky and invites guest to interact and participate in the nightly activities.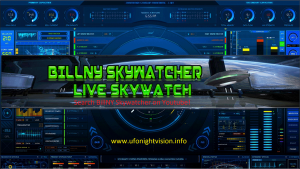 Race Hobbs – is the Owner and General Manager of KGRA Radio. Race Hobbs brings with him years of terrestrial radio experience to the digital broadcasting revolution. He started out in FM radio as a teenager and pretty soon found himself doing drive-time radio for the citizens at various radio stations south of the Mason-Dixon line. With a deep and knowledgeable interest in the UFO subject and a background as an independent researcher/field investigator, also working with MUFON, creating KGRA was the perfect opportunity to marry up both of his passions. Now he even gets to produce one of his all time favorite UFO researchers and heroes in the field, Richard Dolan, each week. Race is the owner and founder of KGRA, appearing at many UFO events around the country to meet listeners, speak and broadcast live radio. You will not find a man more passionate about radio and the subjects that KGRA covers. And with three years in the production seat at KGRA producing shows for many hours every week – probably not anyone more knowledgeable about the research community and where it might all be heading.